CONTACT
Probe pin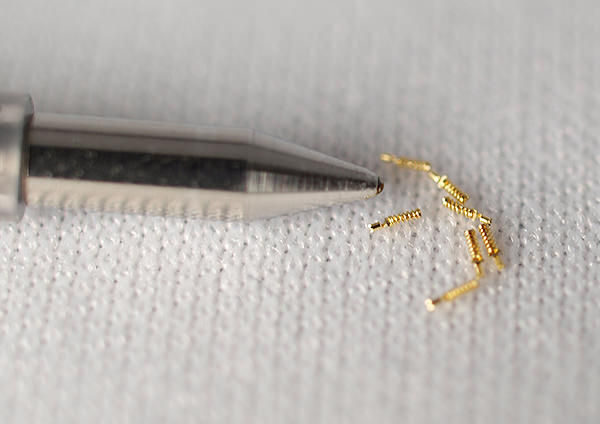 Stable signal transmission is secured by both contact structure sandwich.
Use forRadio Frequency and Low-profile
Shortest 1.25mm
Repeated life:100,000 or more
Inductance:0.38nH
Allowable current:2.0A
Also support large current capacity.
4.0A
Pin height:4.48mm
Repeated life:100,000 or more
Contact resistance:49mm ohm
Inductance:0.62nH
Sheet Contact
Silicone rubber Sheet contact
Embed the electrodes in the Silicone rubber sheet by laser processing.
The holes' position and diameter can be set arbitrarily、it is also possible to form electrodes with different pitches on one sheet.
Custom-made each time based on PKG.
Specification
Material
Metallized Diamond powder Coated Au
Characteristic
Structure resistant to damage by repeated contact of Device ball
Contact force
45g +-5/pin@0.2mm
Recommended stroke
0.25mm
Life
100,000 times
Anisotropic Conductive Sheet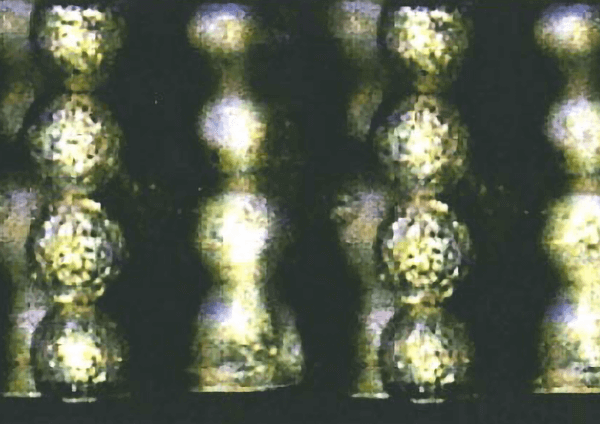 Metallic particles are arranged in the vertical direction, realizing a very short conduction length.
According to the inspection pitch density adjustment is possible.
It is possible to cut shape suitable for PKG.
Example: Specification of LGA1mm pitch Sheet
Thickness
0.25mm
Use temperature
-40℃~160℃
Durability
500,000 or more(Gold plating PAD)
Average resistance
20m ohm or less
Inductance
0.1nH or less