CONTACT
Probe pin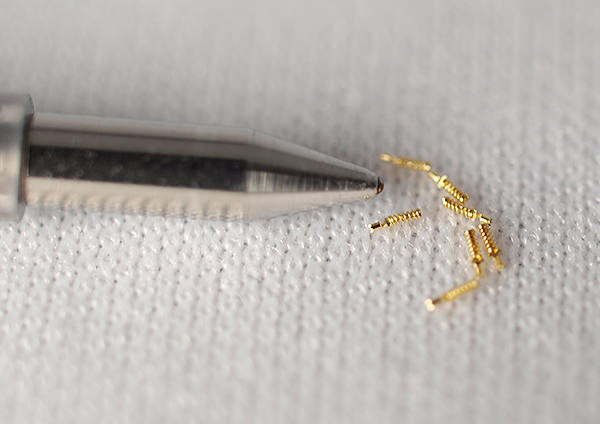 Stable signal transmission is secured by both contact structure sandwich.
Use forRadio Frequency and Low-profile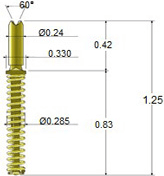 Shortest 1.25mm
Repeated life:100,000 or more
Inductance:0.38nH
Allowable current:2.0A
Also support large current capacity.
4.0A
Pin height:4.48mm
Repeated life:100,000 or more
Contact resistance:49mm ohm
Inductance:0.62nH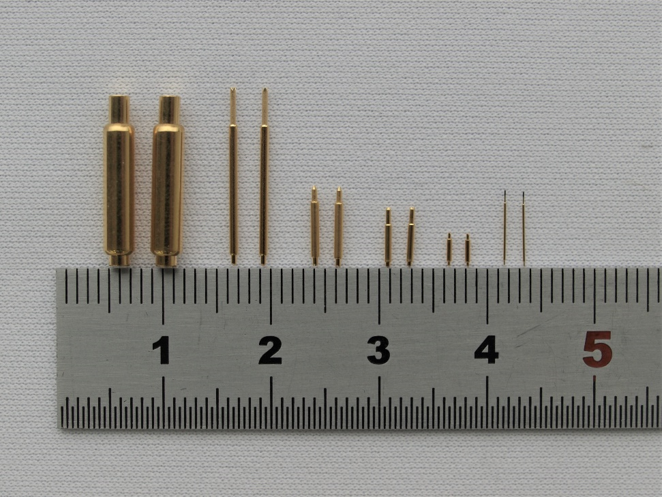 We can provide various specifications of probe-pins, ranging from the rated current of 5A to the smallest pitch of 0.3mm.
Moreover, the shape of the end, material, and surface plating specifications can be achieved according to your requirements.
Regarding DLC coating, we can also process C3 coating of Kobelco Kaken Co., Ltd.