Active control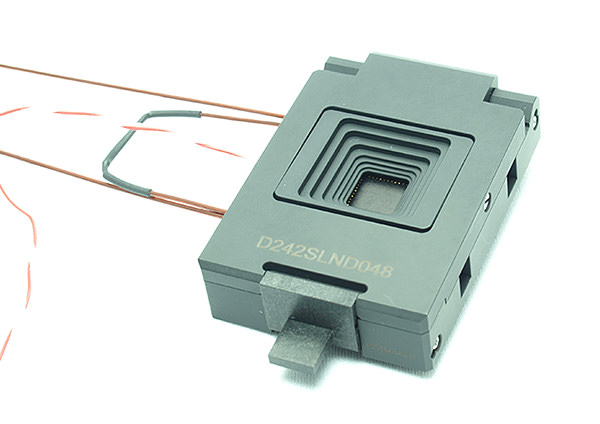 Peltier and ceramic heater mounted socket
Mount a ceramic heater or Peltier in a socket and it can measure the temperature characteristic through controling devices's temperature. Because we can do the thermal analyse in the various conditions before making samples, it will reduce samples' cost and design hours.
Also, if you have any request, we will conduct a simple thermal fluid and stress analysis using 3DCAD.
Peripheral jigs other than sockets can also be provided with SDK, please contact us.
Passive control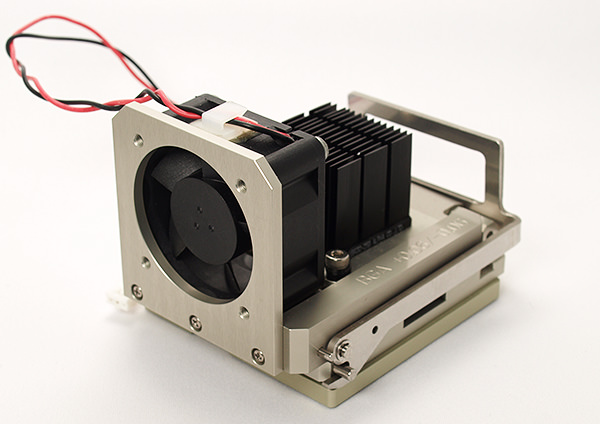 It is possible to stabilize the test with incorporating a heat dissipation structure on the socket side to control the heat generated by device.
We will mount a heat sink around the socket and that is an efficient heat dissipation design.
We can supply sockets mounted a combination of heat sink and heat dissipation sheet.
High performance thermal control system -55℃~+150℃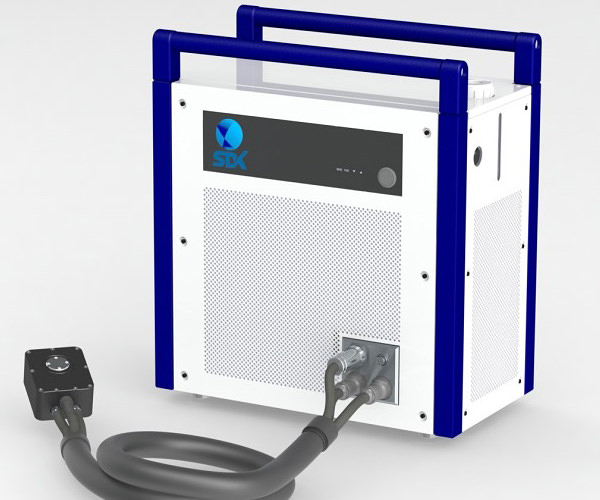 Thermal control stage

Windless thermostatic chamber
Thermal control system can solve the thermal problems of electronic devices' reliability test environment.
The temperature of the thermal stage is changed, and the temperature of the sample is controlled by heat conduction.
There are two types: a thermal control stage and windless thermostatic chamber. Custom is also possible upon request.
Thermal control stage

Directly contact the package with an attachment to conduct heat.
Windless thermostatic chamber

Realize a windless space to make all of the ceiling, wall and bottom surfaces the same temperature through the thermal conduction.
It is possible to suppress unevenness of temperature from the Windless thermostatic chamber.