MODULE
Camera Module
It is possible to make a mechanism to correct the position of camera modules' optial center.
We can provide various sockets used for almost all camera module shapes, and can contact directly with FPC or B to B connectors.
We can provide sockets that correspond from productrion line automatic inspection to product inspection for evaluation.
Our sockets can correspond to Radio Frequency signal and fisheye lens camera modules(use for automotive).
An incorporated a module position correction mechanism type of sockets
TOSA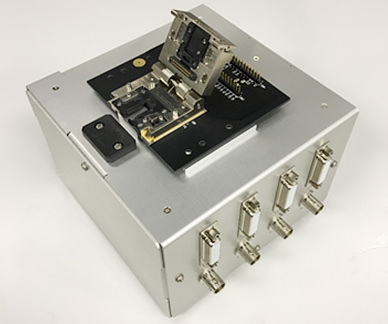 It is possible to incorporate a position correction mechanism in order to improve contact accuracy to PADs on the top and bottom.
In order to prevent electrostatic destruction of the device, material selection ~ socket design ~ manufacture will be done carefully.
We will propose sockets that can use for production line aging test or performance evaluation.
MEMS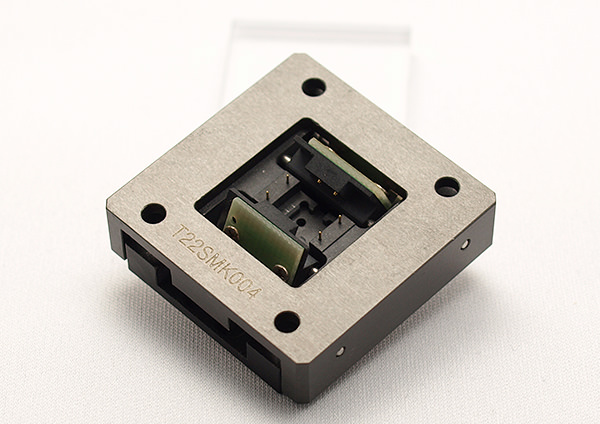 We had experience that provided sockets for magnetic sensor.We also can provide nonmagnetic type sockets inteferenced .
We will select the most suitable nonmagnetic parts for the test environment like probe pins, springs and bolts.
We will select weakly magnetic parts that are suitable for devices based on various conditions
We have successful experience to make a type of sockets that incorporated communicating pipes in MEMS microphone.