RF circuit board
RF circuit board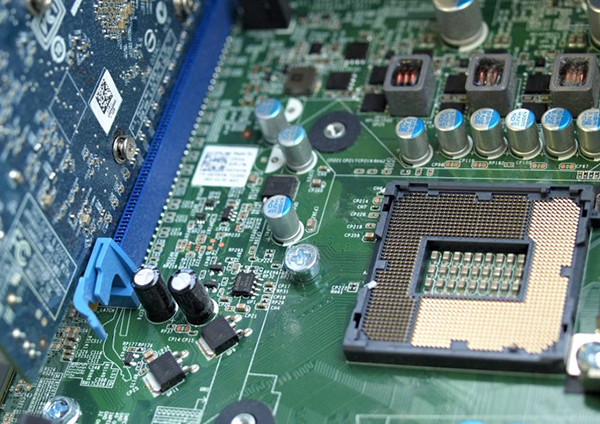 According to customer requirements, we will choose suitable materials which is meet analog and digital high-frequency characteristics, and design the best high frequency circuit board, in order to provide customers with satisfactory products.
Specifications of High-speed digital PCB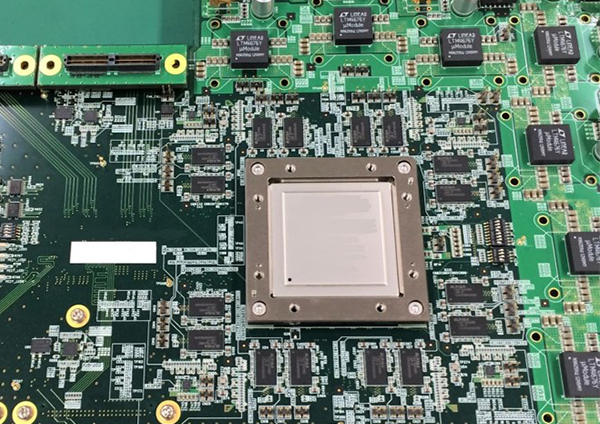 Specifications
CPU
PEZY-SC Processor FCBGA 47.5x47.5mm 2,112pin
PEZY Core
1,024PE
CPU for control
ARM926x2
Operating frequency
733MHz
power consumption
80Watt
PCI-ExpressGEN3 8lane×4
Bandwidth 32GB/sec
DDR4 2.4GHz 64bit 8ch
Max capacity 16GB、Max bandwidth153.6GB/sec.
PCB
FR-4 20ply IVH(1-10ply 、11-20ply ) thickness 2.846mm(tolerance:+0.15mm-0.1mm)
Analog High frequency signal PCB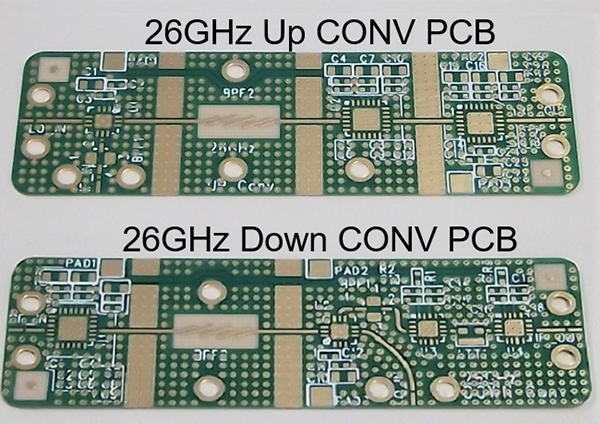 The 26GHz Up / Down converter PCB for 2x mixer.
About how this PCB works, when the 3.5GHz signal is input to the up-converter, it will be converted into a quasi-millimeter wave (26GHz band) for transmission and output.
The down converter receives the quasi-millimeter wave (26GHz band) and returns to the original 3.5GHz use.
For more information, please visit the following URL.
https://www.link-circuit.co.jp/